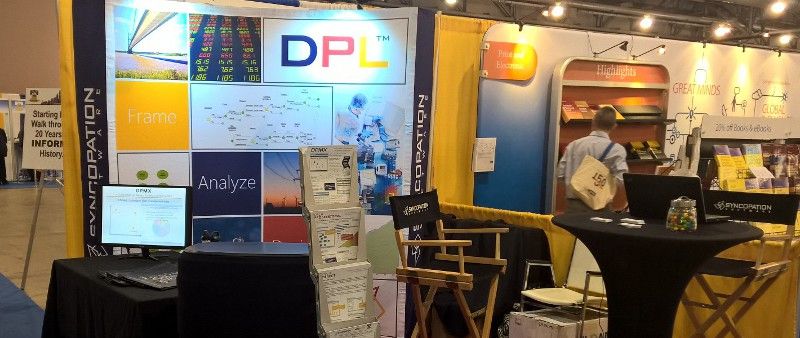 Now that we've had a few days to recuperate and properly reflect, Tony, Chris and I have put our notes together to come up with the top high- and low-lights of INFORMS Annual Meeting 2015:
Highlights:
The views from our hotel – Philly's architecture was awe-inspiring!
Syncopation's booth location.(Pole Position, Baby!)
The success of and enthusiasm for Chris, Phil, and Elayne's portfolio game
The wealth of enticing restaurant options within walking distance to the conference
Clothing half the staff of the conference center in cool DPL shirts
Our DPMX Software Demo going smoothly
Seeing all of our good friends/DPL fans
Doing a Rocky run on Wednesday morning for a last-day-of-the-conference energy boost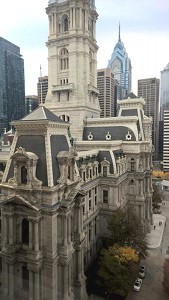 Lowlights:
While the buildings and murals of Philly were a wonder to behold, the aromas at street level were quite the opposite
Cold germs picked up on the short, non-stop to Philly
So called "coffee" served at the coffee breaks (Chris will drink anything but even he found it unpalatable)
Distance of the DA track to the Exhibit Hall – just once can the DA track be #3 instead of #79?
A lack of exhibitors line this year and consequent looong pre-registration line
Other exhibitor's lame swag – why are we the only vendor with anything worth taking?
Well it looks like the highs outdid the lows this year. See you next year in Nashville!