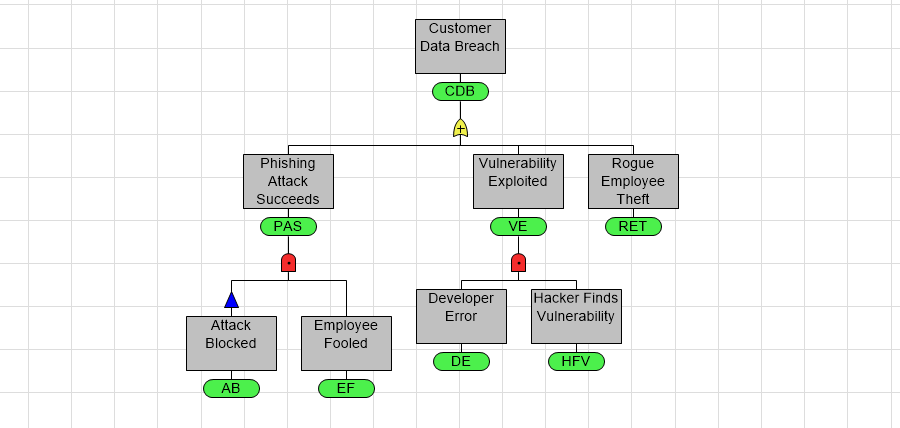 What do you know about Fault Trees?
Maybe you know the basics – failure scenarios of complex redundant systems, AND and OR gates, minimal cutsets, yadda yadda – or maybe you're an expert and people keep asking you for an impromptu seminar. We recently reviewed our video library and found that while we had material to teach people about Fault Tree modelling, we didn't (until now) have a short and sweet video explaining what a Fault Tree is, at the level of an elevator pitch.
Let us help you avoid giving that spiel one more time. Just refer your Fault Tree curious colleagues to this new YouTube video in which we explain exactly what a Fault Tree is and what it's good for in just over 2 minutes. It also provides a nice introduction to the DPL Fault Tree software. Or maybe when you heard Fault Tree you were thinking of obscure tennis rules and/or shrubberies along the San Andreas. Asking for a friend is totally OK; we don't judge.
At Syncopation, we take a heterodox view of Decision Quality and are always looking for ways to blend related methods with traditional DA tools like Decision Trees and Influence Diagrams. If you're a DA maven but you don't know Fault Trees (yet), think about a model you've built where all the action was in one small probability of something very bad happening. Then, watch the 2 minute video.
What are you waiting for? Watch the video below or on YouTube (and don't forget to share with friends). You'll find that Syncopation Software's YouTube channel offers a substantial and growing video library (which numbers over 20) that can serve as efficient informational resources for decision professionals. While you're there be sure to subscribe to our YouTube channel so you'll always know when a fresh video is up!
If you'd like to give DPL Fault Tree a spin, use the buttons below to request a FREE 21-day trial and download the fault tree model used in the video.