If there are two things that get us excited here in Syncopation's Bangor, Maine office, they are probability and SNOW! Thus, we were all very pleased to see this graphic from the National Weather Service's Caribou office posted on twitter: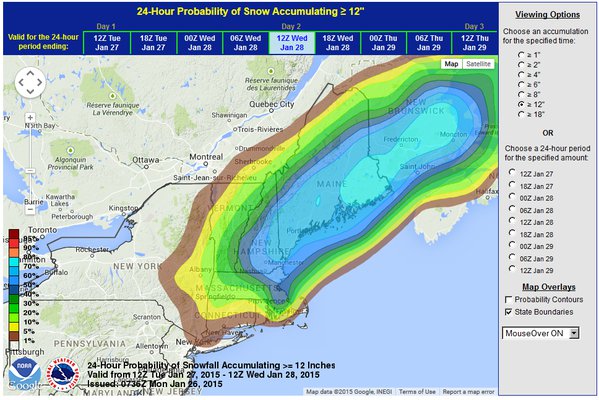 It looks like we can be 70% confident we'll get a foot of snow tomorrow. It's about time; the great white north has been getting a bit crusty of late, and last week it actually rained (mon dieu!).
Please note that responses to sales and support queries may be delayed on Tuesday 27 January due to weather.
If you live in the Northeast United States, stay home and enjoy the blizzard! Attempting to operate a motor vehicle would likely reflect very poor personal risk management.