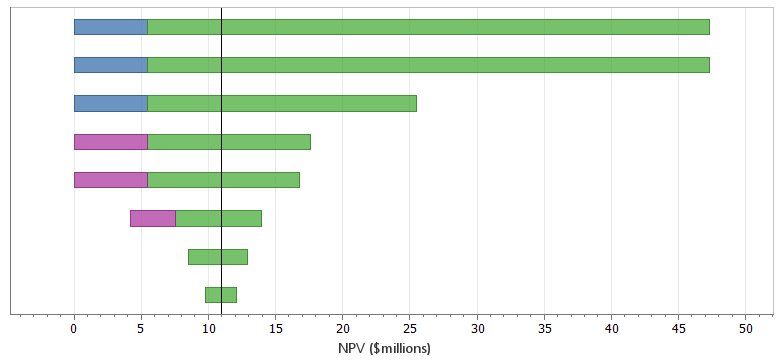 The DPL update 9.00.18 is now available for download.
This update includes the following fixes/changes/enhancements:
BUG: Update install may require reboot when DPL is started by opening a workspace file (#2669)
BUG: Series modules in embedded fault trees may not be generated (#2670)
BUG: Find function doesn't work for embedded fault tree modules (#2662)
CHG: Don't change influence diagram/decision tree activation on error unless necessary (#2418)
ENH: Enable base case tornado run from recorded endpoints (#2672)
ENH: Export portfolio data reports from API (#1679)
BUG: Node cursor may "erase" state names on long branches in the decision tree (#2267)
BUG: Program window text editor may not display some long lines (#996)
DOC: Fault tree examples in example navigator (#2665)
ENH: New API functions; API type library version 1.1 (#2693)
Most of you will be able to update automatically by answering yes to the prompt when you start DPL. Mac users and users in certain managed corporate environments will need to download the update explicitly. Downloading and installing the update should only take a few minutes. Contact support if you have any questions. Please keep your DPL installation current for best performance.
You can explicitly download the DPL update from our Product Updates page.